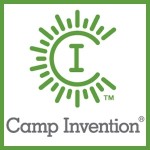 Camp Invention
Dates: June 11th-15th
Hours: 9:00 am - 3:30 pm (pack a lunch)
Location: Drop-off/Pick-up in MPR
Lead Instructors: Diana Horst, Niki Cutter, and Abby Johnson- SUV Teachers
Offered to: Incoming 1st-6th graders
Cost: $225 (pay electronically on Camp Invention website when registering)
Description: Let's invent the future today! Fast Forward to Camp Invention's new 2018 program where campers will explore with fun, hands-on activities that encourage creative problem solving, teamwork, entrepreneurship and curiosity. At the end of the program, each camper will bring home two personalized robots!
Check out this Camp Invention Video
Register here: Camp Invention at SUV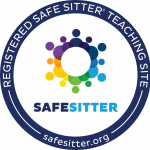 Safe Sitter Babysitting Training Course
Dates: June 11th-14th (Monday-Thursday)
Hours: 9:00-noon session
Location: Drop off/Pick up in MPR
Lead Instructors: SUV Teachers Karen Shaffer and Sara Jeck
Offered to: Incoming 6th, 7th, and 8th graders (11-13 year olds)
Cost: $100
Description: This intensive program teaches young teens the skills, knowledge, and attitudes, to be safe babysitters. Young teens need training in first aid, indoor and outdoor safety, and how to handle household emergencies before they are adequately prepared to stay home alone or watch younger siblings. Safe Sitter® graduates are prepared with the knowledge they need to prevent problems and handle unexpected emergencies. Students will have opportunities to interact with preschool-aged day campers during the session AND can even gain additional experience while earning summer volunteer hours before or after their session up at the Manor House. Click here to access registration portal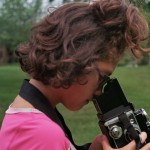 Film Photography Camp
Dates: June 11th-15th
Hours: 9:00 am – 1:00 pm
Location: Drop off/Pick up in the MPR
Lead Instructor: Drew Williams, SUV Spanish Teacher
Offered to: Incoming 4th-8th graders
Cost: $150
Description: Senor Williams would love to share his passion for film photography with our Villa community! Explore the basics of shooting and appreciating 35mm and/or 120mm format photography as well as the basics of using manual-film cameras. Photography campers will discover exposure techniques as well as basic composition methods when taking a photo. Each day campers will be introduced to a particular skill or technique. They will then practice learned techniques while getting amazing shots from around our beautiful 22-acre campus adhering to daily themes. Please provide your own film camera (email if you need help finding an inexpensive camera or would like to borrow one) and we will provide the film. Optional: students may also bring a digital camera to practice with as well. Click here to access registration portal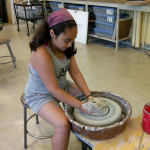 Ceramics, Pottery, Wheel Throwing
Dates: June 18th-22nd
Hours: 9:00 am – 12 noon
Location: Main School Art Room
Lead Instructor: Mike Magoto, SUV Art Teacher
Offered to: Incoming 3rd – 8th graders
Cost: $125
Description: Artists will focus on the ideas and methods of working with clay to build tile, sculptural and vessel forms. They will develop hand-building techniques that will include carving, modeling, wheel throwing in addition to exploring techniques to create expressive surface designs.
* Consider signing up for both wheel-throwing and glass fusing; don't forget to pack a lunch!
Click here to access registration portal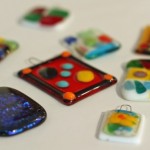 Glass Fusing
Dates: June 18th-22nd
Hours: 12:30-3:30 pm
Location: Main School Art Room
Lead Instructor: Mike Magoto, SUV Art Teacher
Offered to: Incoming 3rd – 8th graders
Cost: $125
Description: Learn how to make beautiful fused glass in this fun summer camp. Cut and prepare flat glass into your own designs which will then be fussed and slumped in a kiln. Campers will have the opportunity to make a variety of pieces including tiles, plates and jewelry.
* Consider signing up for both wheel-throwing and glass fusing; don't forget to pack a lunch! Click here to access registration portal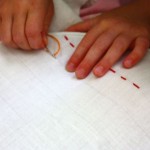 Creative Crafting
Dates: June 25th-29th
Hours: 9:00 am – 1:00 pm
Location: Drop off/Pick up in the MPR
Lead Instructor: Kate Durso, SUV teacher
Offered to: Incoming 4th-8th graders
Cost: $150
Description: We will immerse ourselves in lots of creative materials and try our hands at many different projects – sewing, crochet, origami, jewelry making, felting, and decoupage just to name a few. Whether you're an experienced crafter and want to try something new, this camp is for you! Join your friends and get your creative juices flowing! Click here to access registration portal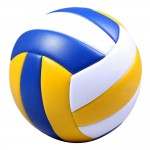 UC Volleyball Clinic
Dates: July 16, 17, 18 (Monday-Wednesday)
Hours: 8:30 am-11:30 am (3rd-4th) and 12:00-3:00 pm (5th-8th)
Location: Drop off/Pick up in the MPR
Lead Instructor: UC Women's Head and Assistant Volleyball Coaches and Players
Offered to: Incoming 3rd-8th graders
Cost: $75
Description: BUMP, SET, SPIKE! Join the University of Cincinnati's players and coaches for an exciting three days of skill building and fun! This camp was a hit last year! Open to both boys and girls. Click here to access registration portal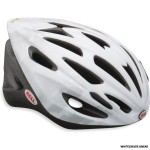 Bicycling Camp
Dates: July 30th-August 3rd
Hours: 9:00 am - 1:00 pm
Location: Lunken/Armleder
Instructors: Mike Magoto and Drew Williams, SUV Teachers/Bicyclists
Offered to: Incoming 4th – 8th graders
Cost: $150
Description: This camp focuses on developing safe riding techniques, mechanical skills, and road knowledge through hands-on experience. At Bike Camp, kids will have a blast spending quality time outdoors with new friends. Campers should meet and get picked up at the main shelter house at Otto Armleder Memorial Park. Please note- students will only be riding on trails and will be under the supervision of two or more adults, depending on numbers.
All riders must have:
•A properly functioning bicycle
•An up-to-date helmet
•A backpack to carry water, snacks and lunch
•Comfortable attire (no bike-specific clothing necessary for any of the camps)
•Closed-toed shoes – no flip-flops or other sandals
Click here to access registration portal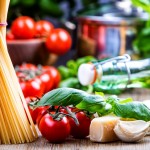 Italian Cooking Camp
Dates: August 6th-10th
Hours: 9:00 am – 1:00 pm
Location: Drop off/Pick up in the MPR
Lead Instructor: Drew Williams and Kate Durso, SUV teachers
Offered to: Incoming 5th-8th graders
Cost: $150
Description: Do you love eating good food? Do you love math and science experiments? Do you like playing with slime? Then our cooking camp is for you! Learn the techniques, science and fun behind making classic Italian foods like breads, pizza, pasta and delicious desserts. Not only do you get to eat your own tasty experiments, but you can take home your results and impress your family, too! Click here to access registration portal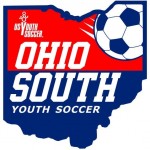 Soccer Camp
Dates: August 13th-17th
Hours: 9:00 am – 12:00 noon
Location: Villa Soccer Field
Lead Instructor: Jack Hermans, Director of OSYSA Summer Programs and Kristy Thomas, SUV Director of Athletics
Offered to: Incoming K-6th graders (campers will be put in age and skill-appropriate groupings)
Cost: $100
Description: Coach Hermans is a former professional soccer player and former head coach of the Xavier University men's soccer team. He brings with him many talented coaches to help young athletes learn and practice soccer drills, the rules of the game, and teamwork in a fun atmosphere. Don't forget a water bottle and soccer ball. Click here to access registration portal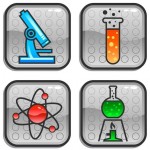 Science Sampler
Dates: August 13th-17th
Hours: 9:00 am – 1:00 pm (pack a lunch)
Location: Drop off/Pick up in the MPR
Lead Instructor: Jacquie Berting, Outdoor Education Coordinator and 4th Grade Science Teacher
Offered to: Incoming 3rd-6th graders
Cost: $150
Description: Scientific method, inquiry-based exploration, and hands-on experiments…oh my! Young scientists will be all about this interactive week of exploring the different areas of science including biology, chemistry, physics, and geology! Click here to access registration portal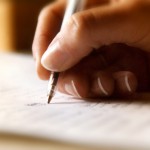 Math/LA Refresher
Dates: August 20th-24th
Hours: 9:00 am – 1:00 pm
Location: Drop off/Pick up in the MPR
Lead Instructors: Jacquie Berting and Jessica Harding, SUV teachers
Offered to: Incoming 4th-6th graders
Cost: $150
Description: Calling all intermediate students! Be sure to sign up for this crash-refresher course to review those reading, writing, and arithmetic skills with Ms. Berting and Mrs. Harding before the school year starts. In addition, students will have the opportunity to finish up their grade-level summer reading assignments with support from peers and teachers. Feel free to send in Summer Solutions books if you would like your child to finish those up too! Click here to access registration portal