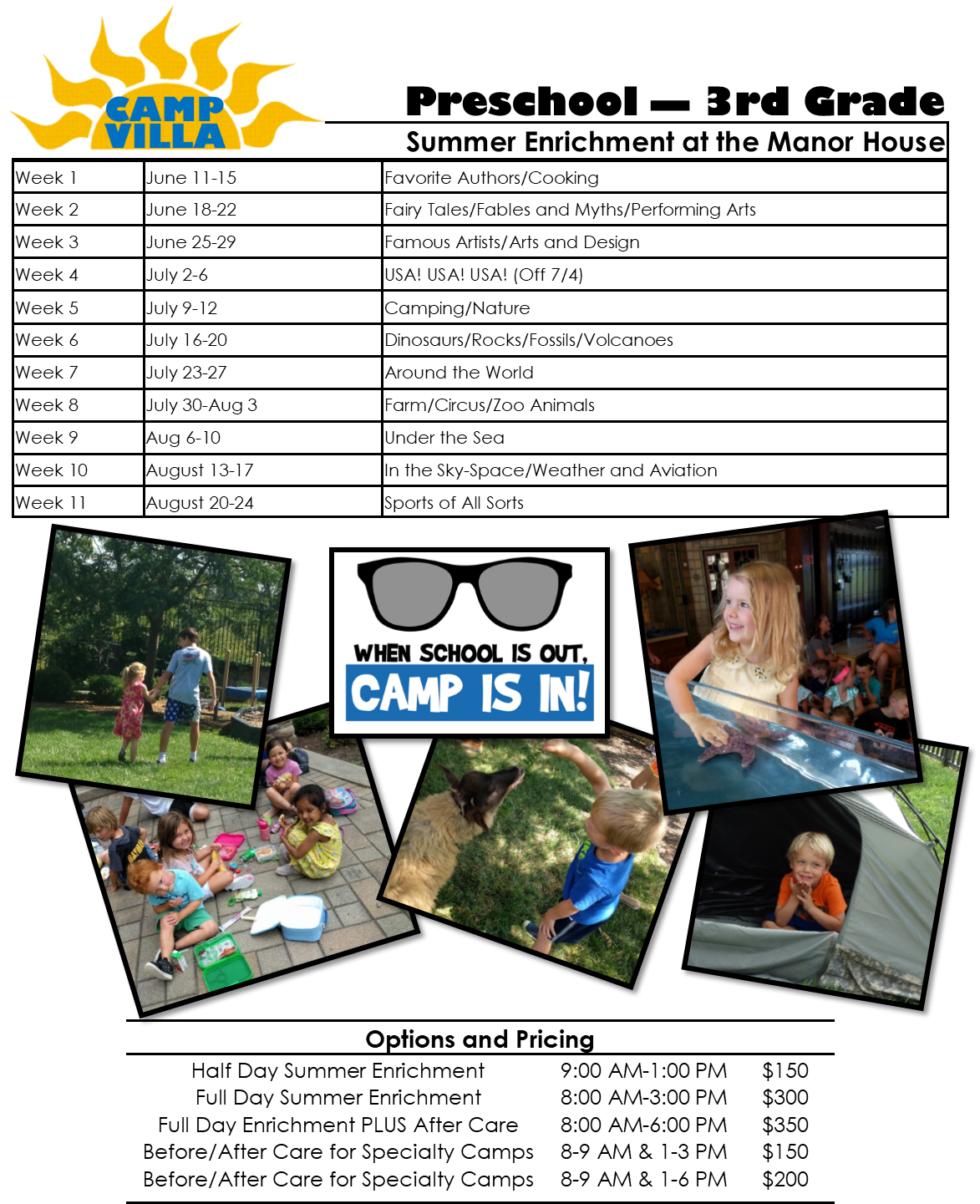 CLICK HERE TO ACCESS REGISTRATION PORTAL
Eligibility:
Incoming three-year olds (by 8/15/2018; must be fully potty-trained) through third grade.
Location:
Manor House and grounds of St. Ursula Villa School.
Registration:
Registration will open mid-February and will be open throughout the summer. You can register for a week of summer enrichment up to the week before!
Meals:
Snacks and drinks will be provided. Attendees must bring a nut-free lunch.
Partial Attendance:
There will be no refunds or reductions in fees for partial attendance or late arrivals/early dismissals.
Discipline Policy:
Expectations for student behavior are in keeping with the policy of St. Ursula Villa during the school year.
Contact Information:
For questions or additional information, please contact:
Tricia Scherer, Director of After Care and Summer Enrichment


Lisa Wolfer, Director of Early Childhood and Summer Programs