St. Ursula Villa's Annual Fund
St. Ursula Villa's Annual Fund is an investment in the future of the school. The Annual Fund helps bridge the gap between tuition revenue and the school's operating budget. Participation in the Annual Fund – at any level- is vital to the sustainable foundation of the school and benefits every student and faculty member. We invite you to invest in the lives of our students by giving to the Annual Fund today.
Give Online: One-time Gifts and Recurring Gifts. Click to donate.
Gift Through a Pledge: Download the 2023 annual fund pledge form.
Gifts by Mail: Please click here to download the Annual Fund Pledge Form and mail the form and check made payable to St. Ursula Villa to St. Ursula Villa, 3660 Vineyard Place, Cincinnati, OH 45226.
Give Over the Phone: Call (513) 533-7387 and provide your credit card number and gift amount.

Appreciated securities: You may secure a charitable tax deduction based upon the full fair market value of the appreciated securities. Stock transfer instructions - appreciated securities through St. Ursula Villa's TD Ameritrade account:
DTC#0188
Account Name: St. Ursula Villa of Cincinnati
Account #: 427326858
SUV TAX ID 31-1324889
Please let Jody Sedler, Interim President, about the broker's contact information, the name of the stock, and the number of shares by call her at (513) 533-7387or email her at
Thank you for your support of the Annual Fund. Please donate now by clicking here.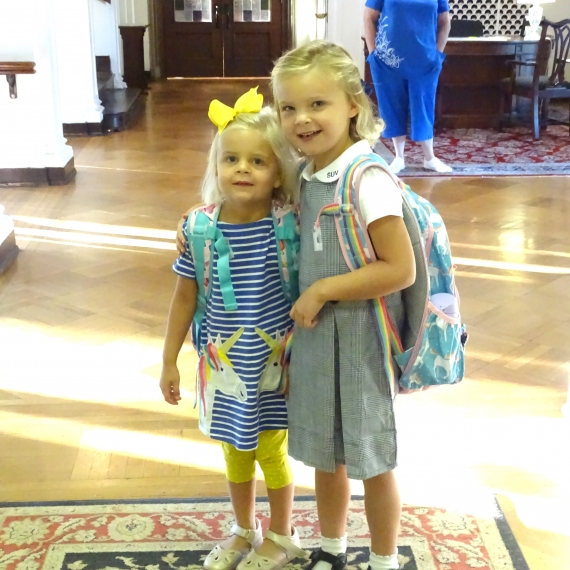 The Annual Fund is an important part of the school's ongoing success.