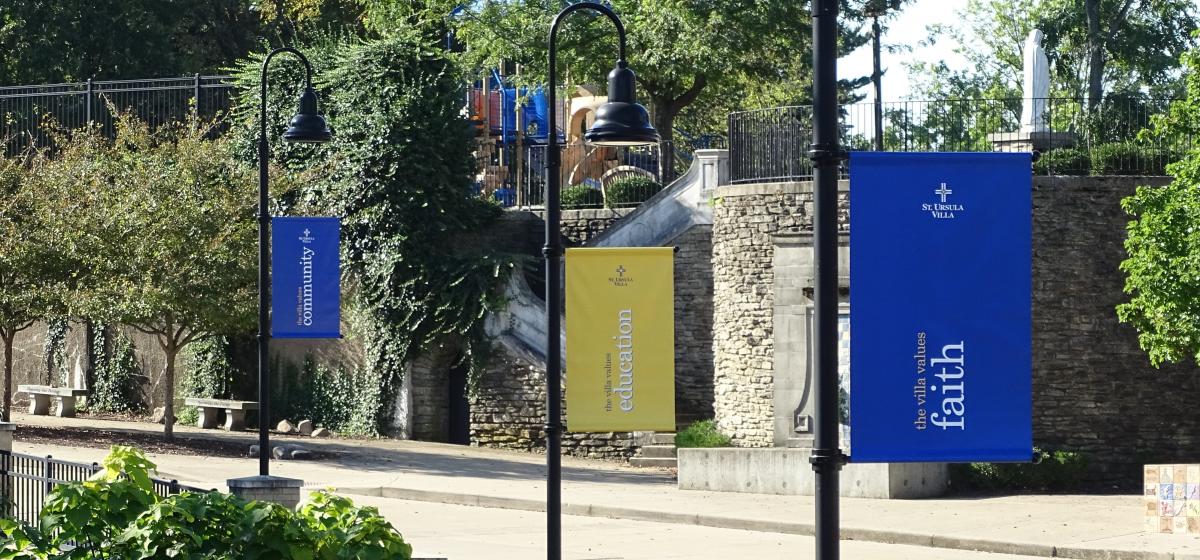 Dear Prospective Parent, 

We invite you to view our virtual tour videos as a glimpse into our school without physically visiting our campus. Of course, we also invite you to schedule a personal campus tour to personally experience the Villa's strong academics, robust enrichment programs, dedicated and dynamic teachers, and beautiful 22-acre campus.
TOUR VIDEOS: We have created three videos that are representative of what you might see during an in-person campus tour. These videos - Early Childhood for Toddlers, Traditional Preschool, and Montessori; Traditional Kindergarten through Intermediate (5th grade); and Junior High for 6th, 7th, and 8th grade - provide a view into our classrooms and programs.
Video tour of our Early Childhood Program offerings in our iconic Manor House: 
Video tour of Traditional Kindergarten through Intermediate (5th grade) classrooms and programs: 
Video tour of our Junior High program for 6th, 7th, and 8th graders: 
LEARN MORE WITH OUR VIDEOS ABOUT ST. URSULA VILLA
Programs, Classrooms, and Campus Overview:

What Parents Say About the Villa: