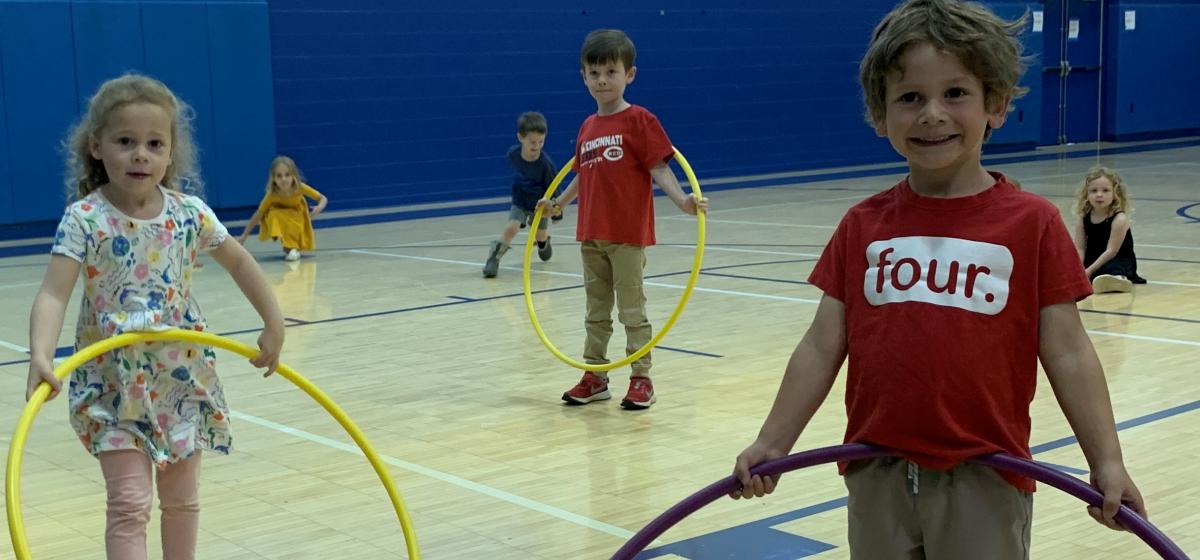 Physical Education Program
Philosophy
We believe children should learn is a fun and safe environment that contributes to their developing and acquiring movement skills. Children learn through movement and should have structured opportunities to develop physical skills. We believe that when children are presented with age-appropriate movement challenges in a constructive, positive way they begin to develop physical skills that lead to a positive self-image and encourage them to lead healthy lives.
Goals
Skilled Movement
Movement Principles and Concepts
Physically Active Lifestyles
Personal Fitness
Responsible Behaviors
Respect for Differences
Physical Activity Opportunities
Villa Physical Education Program Objectives
Movement Education

Body/Space Awareness
Basic Movement
Rhythmic Movement

Manipulative Skills Development

Manipulative Skills
Sending Skills
Receiving Skills

Fitness

Health Related Fitness
Sports Related Fitness

Games and Sports

Attitudes
Knowledge
Skill
Activities
Soccer, flag football, mile run, volleyball, basketball, tinikling, jump rope, double dutch, juggling, floor hockey, track and field, lacrosse, winter Olympics, line dancing, dodgeball, badminton, orienteering, golf, bowling, cornhole, softball, Frisbee golf, croquet, hopscotch, kick ball, parachute activities, locomotor skills, relays, hula hoops, CPR and First Aid course and tag games.
Uniform Requirements
Pre-school through first grade students must wear gym shoes on the day they have class. Second grade through eighth grade students must wear gym shoes, blue shorts, and the gray physical education uniform shirt. The shirt and shorts can be purchased through the Villa Booster Spirit Wear store.
Early Childhood
The pre-school/kindergarten classes will focus on movement development. Motor skills will be introduced and practiced. The majority of activities for this age group will be individual in nature and center on learning movement concepts through theme development. Pre-school and kindergarten students attend Physical Education classes once a week for a half hour.
Elementary (1-6)
Primary grades will focus on movement education and introduction to organized sports with Physical Education classes once a week for 45 minutes (grades 1 - 3). The intermediate level physical education program emphasizes developing skills, readying the students for full participation in sports and games. Cooperation with peers is encouraged with more emphasis placed on group and team play. Fourth through sixth grade students attend Physical Education classes twice a week for forty-five minutes.
Junior High (Grades 7-8)
The junior high classes will still work on developing the skills that will make sports and games enjoyable and beneficial for the students. Students continue improving sport skills and are introduce to individual sports and individual physical activities. Instruction will be focused on helping students make decisions about personal approaches to maintaining fitness levels. Seventh and eighth grade students attend Physical Education classes twice a week for forty-five minutes.