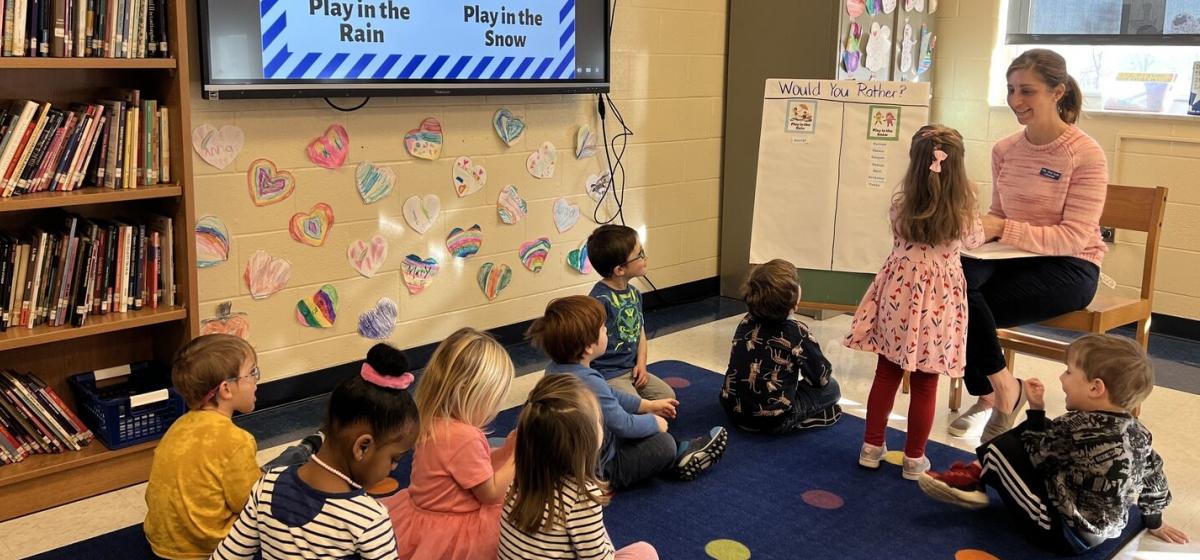 St. Ursula Villa Library Media Center
The St. Ursula Villa Library Media Center is a school community center that encourages the love of learning and reading. Valuable resources including books. laptops, and tablets are provided along with instruction for their use. An overall feeling of enthusiasm for learning is promoted as students aer welcomed in to the library.
Preschoolers become familiar with library staff, surroundings, behavior expectations, and routines as they develop a life-long enthusiasm for books.
Kindergarteners develop a recognition and understanding of the various types of books.
First Graders develop and understanding that books and materials are housed in specific areas of the library and develop their ability to select appropriate books.
Second Graders begin to understand how books ae arranged alphabetically and numerically; recognize the differnce between easy, fiction, and nonfiction books; and develop an awareness of award-winning books.
Third Graders begin to explore library media center materials using the on-line library catalog system with assistance.
Fourth Graders further develop the use of the on-line bibrary catalog system and learn to locate specific books on the shelves using the Dewey Decimal System and author's last name.
Fifth Graders show knowledge and use of library terms and further develop use of a variety of reference sources both on-line and in print.
Sixth Graders demonstrate ability to distinguish between various types of genres and determine appropriate and legal use of information.
Fourth, Fifth, and Sixth Graders are instructed in internet safety and website evaluation process.
Seventh and Eighth Graders use all previously introduced skills to complete projects and assignments as well as use of the library for "free reading."