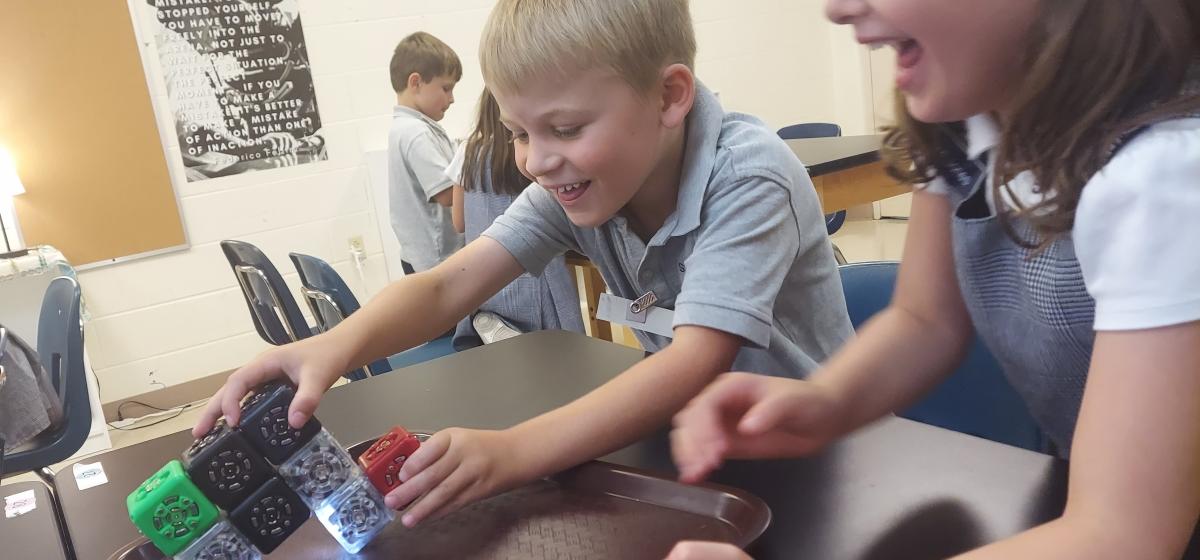 STEM Enrichment Program
STEM education is a comprehensive approach to learning that integrates four disciplines - Science, Technology, Engineering, and Math - in a real-world context. Our STEM course for grades 1-8 is designed to foster critical thinking, problem solving, and creativity in young minds while preparing them for the challenges of the future. All curriculum is designed to follow Ohio's Learning Standards for Technology (2017). Students meet in the STEM lab once a week for a 45-minute class.
Key Components:
Hands-On Experiments:

Students engage in age-appropriate experiments, encouraging them to explore scientific principles through hands-on activities, cultivating curiosity and love for discovery

Coding and Technology:

Inroduction to basic coding and technology concepts, enabling students to understand the digitial world and develop essential computational skills. Engagement with coding concepts becomes more complex as students progress through grades 1-8.

Engineering Challenges:

Encouraging students to design and build projects, fostering innovation and problem-solving. Projects range from simple structures to more complex machines, depending on grade level.

Integrated Curriculum:

Interdisciplinary projects and activities that demonstrate how STEM fields intersect and relate to the real world. This holistic approach reinforces the importance of collaboration.