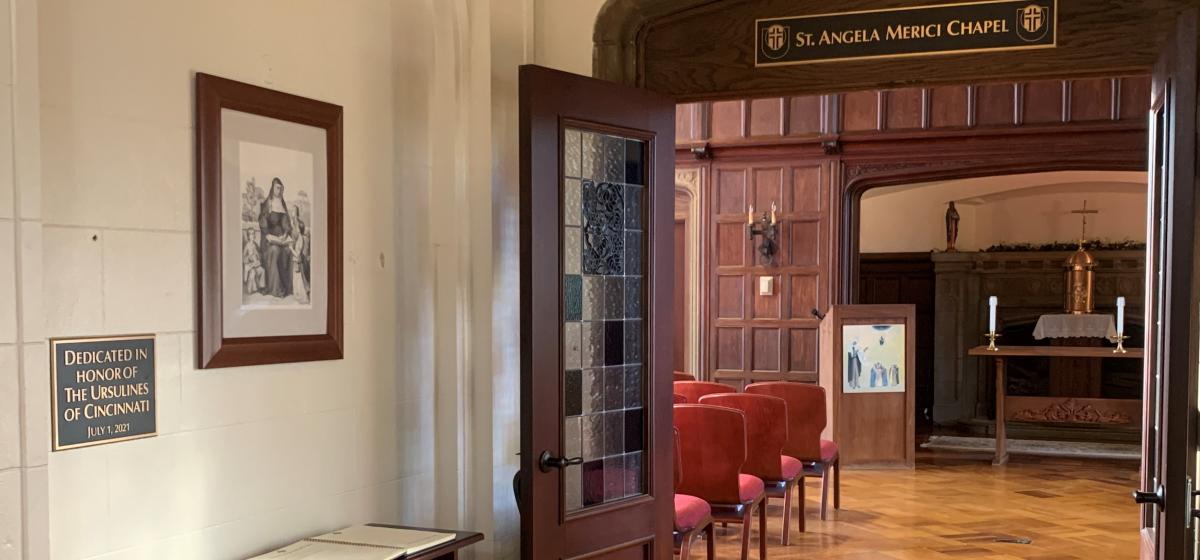 Characteristics of an Ursuline Education
St. Ursula Villa is a faith-filled independent Catholic school, and Cincinnati's only elementary school in the Ursuline tradition. Our values integrate into St. Ursua Villa's school culture and our unique educational experience is based on the legacy of St. Angela Merici.
The characteristics of an Ursuline education are:
Christ-centered spirit of St. Angela Merici is a guiding factor in the school
Recognition of the dignity and gifts of all students
Emphasis on the development of the whole person
Academic excellence in all subjects
Commitment to Christian service
Emphasis on diversity within the school
Personal care for the individual
Spirit of optimism and openness
Strong family spirit within the school
These nine characteristics form St. Ursula Villa's core values. We invite you to learn more through Our Ursuline Heritage: The Spirit of Angela Merici.
St. Ursula Villa is a member school of the Ursuline Educational Network (UEN), a collaborative effort of Ursuline congregations to carry their educational tradition into the future. In the spirit of St. Angela Merici, the organization fosters education based on Gospel values and promotes the preservation and development of the Ursuline charism and mission in Ursuline-sponsored settings. For more information, please visit the website at: www.ursuline-education.com.
Additional information is also available through these resources: Archdiocese of Cincinnati www.catholiccincinnati.org; The Vatican http://w2.vatican.va/content/vatican/en.html; and United States Catholic Conference of Bishops www.usccb.org.