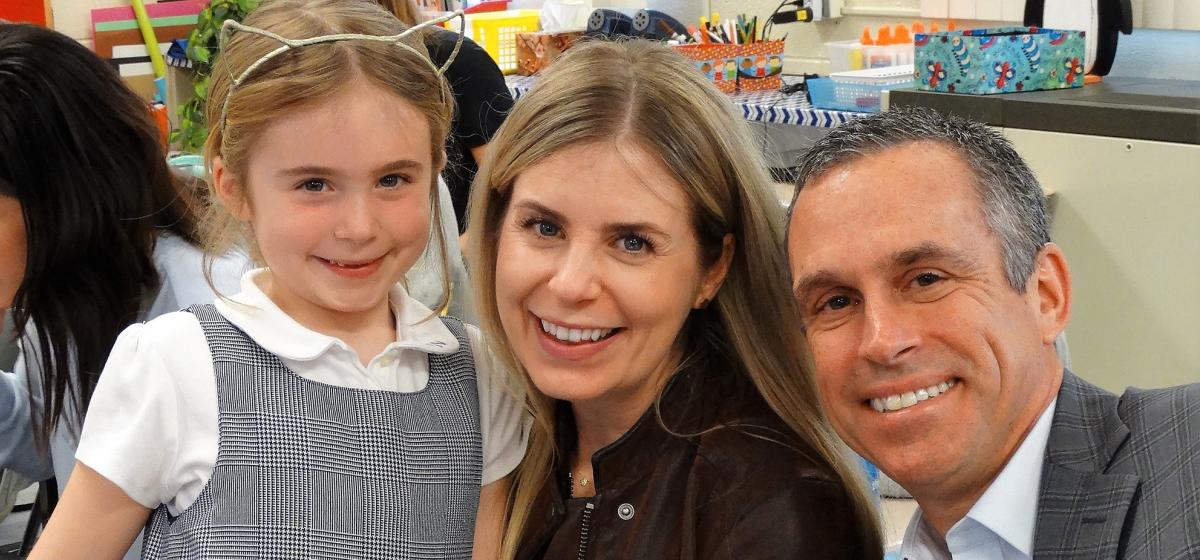 Walk-In Wednesdays
March 21 & 28, April 18 & 25
8:30 - 9:30 am
We make it easy for busy parents to learn more about opportunities available for your child at St. Ursula Villa. Our Admissions Office offers campus tours each Wednesday from 8:30 to 9:30 a.m. No appointment necessary - just walk in between 8:30 and 9:30! Admission Office staff will be available to answer questions and take you on a tour of our Traditional Kindergarten - Junior High programs.
Walk-In Wednesdays are offered on the following dates:
March 21
March 28
April 18
April 25

Follow "Manor House Entrance" signage, park near Manor House Chapel building, and enter the Manor House front door.
Main School Informational Coffee
Tuesday, March 20
8:30 - 10:00 am
Attend our Informational Coffee to view our Traditional Kindergarten through Junior High classes in session, meet administrators, and visit with current Villa parents. Registration is recommended but not required.
Follow "Villa Way Entrance" signage, park near Main School, and enter the Main School Office.
Campus Tour
A personal campus tour is a great way to learn about St. Ursula Villa and will provide a broad school overview and specific program information with an opportunity to observe classrooms, meet teachers and administrators, and glimpse a Villa school day in action.

Tours begin in the iconic Manor House, site of our lovely chapel and Early Childhood classrooms as well as Early Childhood Music, Art, Muscle Room spaces. Walking to the Main School gives a view of our 22-acre campus with multiple play areas, green spaces, Nature Trails, and historic architecture. Traditional Kindergarten through Junior High classrooms are located in the Main School in addition to our Library, STEM Lab, Foreign Language classrooms, Gym, Multi-Purpose Room, Band/Music classrooms, and Art studio.

Schedule your tour by contacting Marta Runnels, Director of Admissions, at m.runnels@stursulavilla.org or 513-533-7373.