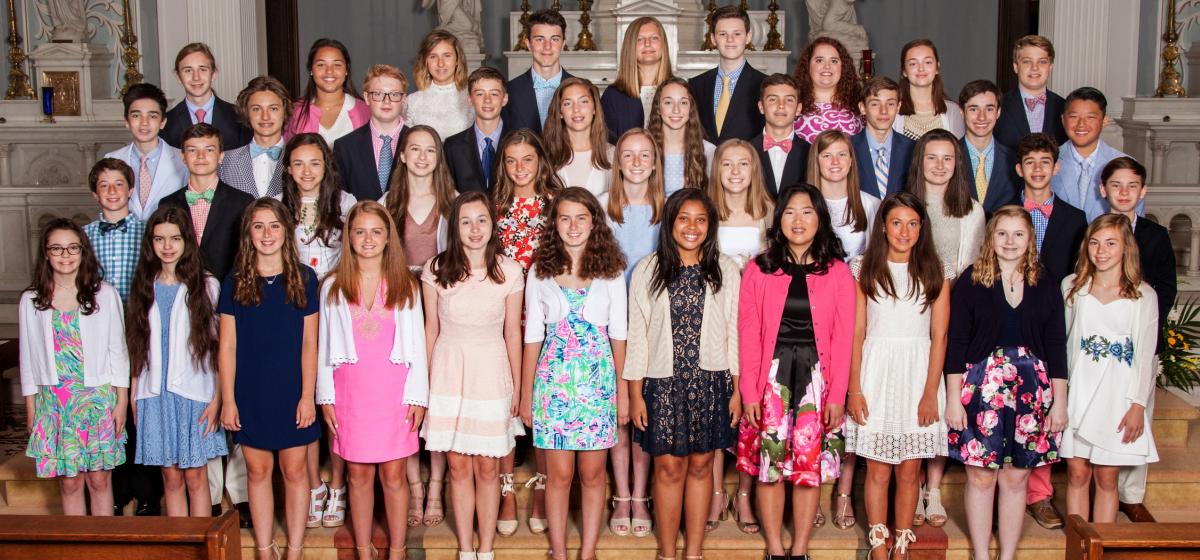 Great Results
High School Success
The 41 graduates from St. Ursula Villa Class of 2018 chose to attend the following high schools:
Boys (16):
St. Xavier High School (11)
Summit Country Day (2)
Moeller High School (3)

Girls (25):
St. Ursula Academy (10)
Ursuline Academy (6)
Summit Country Day (6)
Archbishop McNicholas (1)
Mount Notre Dame (1)
Notre Dame Academy (N. Ky.) (1)

The graduates of 2018 received many honors and distinctions including receiving scholarship offers of $477,000 to 41 percent of the class with 100 percent of the class matriculating to their first-choice school.
What constitutes high school scholarship offers?
St. Ursula Villa gathers its high school scholarship data from documentation provided by high schools and parents of Villa 8th graders. Scholarships are based on students' performances on the Closed High School Placement Test. Leadership or merit awards are also offered to students as part of the high school admission/recruitment process. Dollar amounts represent all offers to students, are calculated over four years, and do not include financial aid.