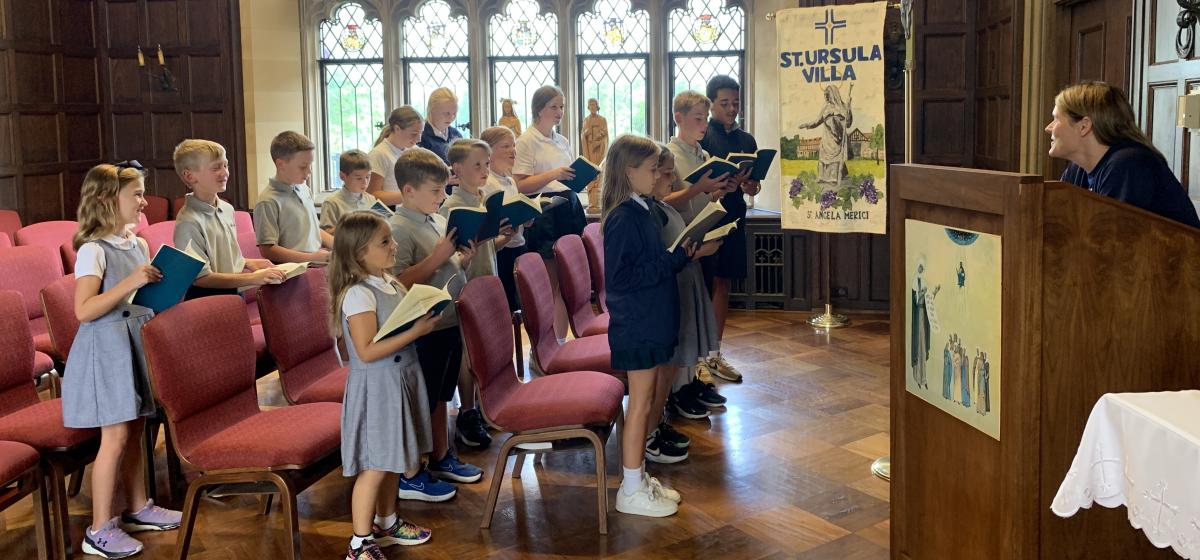 St. Ursula Villa's Mission
St. Ursula Villa is an independent Catholic school educating students from early childhood through eighth grade. Rooted in the Ursuline tradition, we cultivate excellence in a Christ-centered community through spiritual formation, academic growth, whole child development, and service to others.
Characteristics of an Ursuline Education
Christ-centered spirit of St. Angela Merici
Recognition of the dignity and gifts of all students
Emphasis on the development of the whole person
Academic excellence in all subjects
Commitment to Christian service
Emphasis on diversity within the school
Personal care for the individual
Spirit of optimism and openness
Strong family spirit within the school



We believe...
...that the primary teachers of children are their parents with whom the school collaborates to help the students develop their God-given talents.
...in the integration of Catholic truths and values through example, service, openness, and optimism.
...that daily prayer is important.
...in every student's capacity to achieve and that instruction should be differentiated to address individual learning styles.
...in the value of diversity which challenges students to recognize and respect the beliefs and customs of all people.
...in educating the whole person by promoting the spiritual, moral, physical, creative and intellectual development of each student in a Catholic environment.
...in teaching and cultivating the self-discipline skills that allow one to act with responsibility and integrity within society.
...in providing a safe and nurturing environment in order to promote student learning.