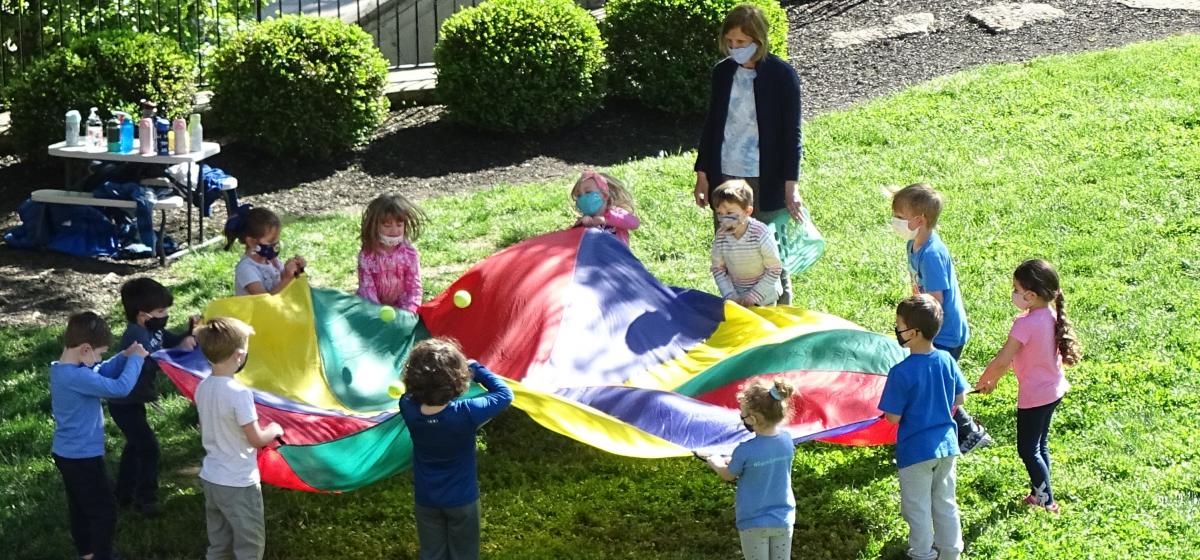 Development of the whole child is one of the Ursuline characteristics which define our mission as an Ursuline Catholic school and St. Ursula Villa offers a variety of extracurricular activities in which students may participate.
After-school Care and Homework Club
The Aftercare program promotes academic, social, physical, and emotional development in a structured and nurturing learning environment. Traditional kindergarten through 8th grade students follow a daily schedule that includes a period of homework completion, snack, physical exercise, and socialization. Preschool and Montessori Kindergarten students follow a daily schedule that includes circle time, a craft, snack, physical exercise, and socialization. 
Summer Camps
St. Ursula Villa is pleased to offer Camp Villa, our summer camp program held on our unique historic Mt. Lookout urban campus in Cincinnati. Our campus includes nature trails and enhanced educational spaces to include academic and creative enrichment, and just plain fun. There is something for everyone—from Early Childhood through Junior High—including full-day and half-day options.
Athletics
The athletic program's priorities are to develop a child's character and confidence, create a sense of team and belonging, and improve athletic skills. The primary focus of all sports at the Villa is to offer students the opportunity to take part in school athletic activities. While we strive to provide as many sports opportunities as possible, seasonal offerings are sometimes limited by interest/registration and we may combine with other schools to form complete teams.
Clubs
Many after school clubs are available for various grades and ages such as the following: Girls on the Run, Chess, Math, Science, Foreign Language, Recycling, Drama, and Art. Daisy/Girl Scouts, Cub/Boy Scouts, and Destination Imagination are also offered if enough students are interested.
Student Council
Junior High students benefit from leadership and service opportunities available through Student Council. Other activities include Chi Alpha Omega, service learning projects, Girl Scouts, community service, and leadership roles within the student body.
Community Service
At St. Ursula Villa we believe that social outreach through community service is an integral part of our Ursuline commitment to Christian service. We participate in school-wide drives for food, personal items, and toys, as well as a monthly collection of peanut butter and jelly sandwiches for Our Daily Bread. We recognize our many blessings and always seek to help the less fortunate and underserved in our community. 
Scouts
Scout programs are an integral part of our extracurricular activities. The St. Ursula Villa Girl Scout Program helps girls grow to be caring, competent, and confident women through service, outdoor activities, the arts, and fellowship. The St. Ursula Villa Cub Scout Pack 80 is chartered by the Boy Scouts of America, Daniel Carter Beard Council.