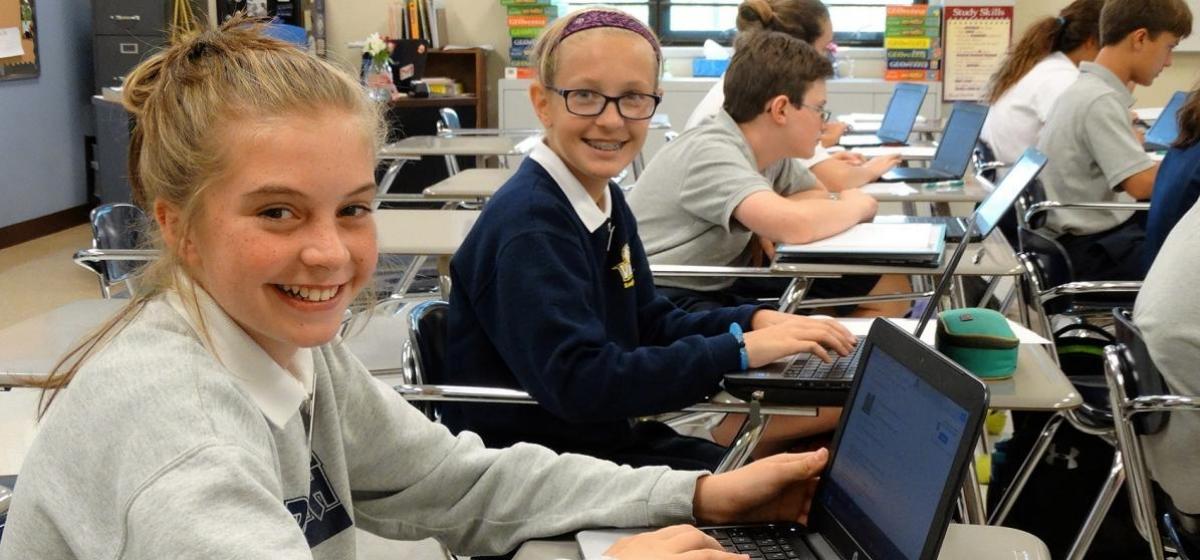 How St. Ursula Villa Prepares Students for High School
High school preparation is an important part of St. Ursula Villa's programs. Our goal is to prepare our students for success in all aspects of life, from high school to college and beyond.
The foundation of a Villa education serves as a launching pad for achievement. Upon leaving the Villa, each of our students is ready to take on new challenges that high school can bring. These can be both academic and social. From academic support to extracurricular activities, we ensure each student leaves with a solid foundation for their future.
High school preparation doesn't just involve academics, it involves helping the individual grow to their fullest potential. There are many benefits to preparing properly for high school that will affect students for the rest of their lives.
The Benefits of High School Preparation
More career opportunities
High school preparation serves as more than just a way to get ready for the next stage of education. Being prepared for high school helps get your student ready for the big choices that come with growing up. These include choosing a college, determining a major, and deciding what life path they want to go down.
Personal growth
Being in school means constantly being challenged and encouraged to put your best effort into all subjects. Learning and growing from these challenges is an important part of growing up. Getting a solid educational foundation of education is a great way to encourage personal growth.
Time management and organizational skills
One of the most important lessons your child will learn in school is to be on time. It's imperative for things like exams and turning in assignments. However, it's also an invaluable skill that stays with your child for the rest of their life.
Being organized is another life skill that goes into high school preparation. Organization as an incredibly important skill and being able to master it early on is valuable. Your student will learn how to organize both their time and their studies. That way, they will use those skills for the rest of their life.
Social skills
Social skills help you improve how you communicate with others. Communicating effectively will assist your child in finding success in multiple areas of their life. Communication includes both face-to-face interactions and via electronic means.
The Transition from Middle School to High School
Going from a middle school student to a high school student can be stressful. Soon, your student will be filling out college applications and start planning for their future. The head start that the Villa can give your student will ensure that they go into their freshman year of high school as prepared as possible.
St. Ursula Villa looks past our time with your student to their future. We encourage your child to explore their interests so that they go into their high school years with a greater advantage than simply their academic standing. As a well-rounded individual, your child's chances of admission to a good high school and college are higher.
More About St. Ursula Villa
St. Ursula Villa is a faith-filled independent Catholic school. We are also Cincinnati's only Ursuline elementary school whose values integrate into our school culture. Our unique educational experience is based on the legacy of St. Angela Merici.
The St. Ursula Villa Catholic grade school program is nurturing, academically challenging, and Catholic. Our educational experience is for Toddler through Junior High students.
Are You Interested in Learning More?
If you're interested in learning more about St. Ursula Villa, please reach out! Contact us to schedule a tour of our beautiful campus. You can also call to learn more about our academics, extracurricular activities, and events.