 Ohio EdChoice Scholarship Program Expands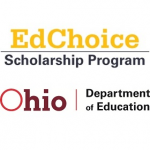 St. Ursula Villa participates in the Ohio EdChoice Scholarship Program and accepts scholarship vouchers for eligible students to attend St. Ursula Villa at a reduced cost.
Based on placement in underperforming public schools, eligible students could receive state-funded, non-need-based scholarships worth $4,650 per year for Kindergarten – 8th grade (the scholarship amount increases to $6,000 per year for participating high schools).

The scholarship is applicable for the 2020-2021 school year and continues through grade 12, even if the assigned public school is removed from the EdChoice list of eligible schools in the future.
The recently expanded list of eligible low-performing schools makes the Ohio Education Choice Scholarship Program available to even more families and provides significant financial assistance toward tuition at participating private schools. Learn more about the EdChoice program with this video tutorial. Additional information is available in this fact sheet and list of eligible underperforming schools.
St. Ursula Villa is also an approved provider for the Ohio EdChoice Expansion Program. Eligibility for this program is strictly income based, requiring accepted applicant families to have a household income of less than two times the Federal poverty level. Participation in the Expansion Program requires income verification by the Ohio Department of Education. More information about the Ohio EdChoice Program and EdChoice Expansion Program can be found at this link.

All students applying for 1st - 8th grade must successfully complete St. Ursula Villa's application and admissions process by:
* submitting a Student Application
* completing and submitting Current School Release of Records and Recommendation Letter
* favorable review of academic records and information
* successful shadow day (if arranged).

More information about St. Ursula Villa's enrollment process is here or contact Marta Runnels, Director of Admissions, 513-533-7373 or m.runnels@stursulavilla.org.