 St. Ursula Villa Announces New Leadership Team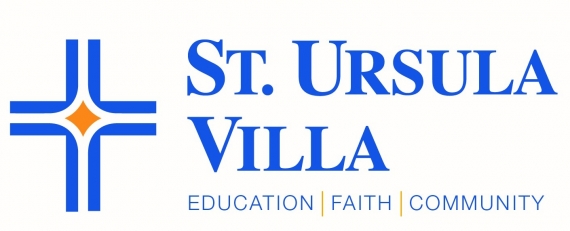 St. Ursula Villa announces the implementation of a new organizational structure and academic leadership team. Beginning with the 2021-2022 school year, St. Ursula Villa will be led by Mr. Kent Halaby, St. Ursula Villa President; Ms. Julie Scherer, St. Ursula Villa Principal; and Ms. Lisa Wolfer, St. Ursula Villa Director of Early Childhood. A video defining this new structure and introducing the members of the Academic Leadership Team can be viewed here.
In January 2021, Mr. Kent Halaby accepted the role of St. Ursula Villa President. Mr. Halaby has been with the Villa for twelve years serving most recently as Interim Principal. During this time, he successfully led the school through the challenge of a global pandemic and ensured the safety of our students and staff while providing high-quality educational programming. His previous experience as Assistant Principal and Director of Finance and Facilities provides both institutional knowledge and stability to chart a course for the future. Mr. Halaby's dedication and passion for Ursuline education is evident in his work at the Villa and he states that students' needs are always at the heart of his decision-making process.
As President, Mr. Halaby will have the ultimate responsibility for the Catholic faith formation of the students and their academic success. The President will work closely with the Board of Trustees to develop and implement the school's strategic plan. Priorities for the role of President include promoting the Ursuline mission; school advancement and development; financial management; public relations and marketing; recruitment and retention; and facilities, operations, and safety.
Recently announced as St. Ursula Villa Principal, Ms. Julie Scherer was selected from a pool of twenty-five qualified applicants based on her outstanding academic mind and extensive knowledge of curriculum development and instructional methods. She has a solid background as a talented teacher with a student-centered approach to classroom instruction and strong interpersonal skills. As a proven academic leader, Ms. Scherer is known to be kind and firm with an ability to engage in difficult discussions respectfully and productively. Additionally, Ms. Scherer is a St. Ursula Villa graduate which brings a unique perspective to her new role as Villa Principal.
Ms. Scherer holds a Bachelor of Science in Middle Childhood Education from Bowling Green State University and a Master of Arts in Education Leadership and Policy from the University of Michigan. She served as principal of St. Catherine of Siena in Ft. Thomas, KY for the last three years and previously taught fifth grade in the Diocese of Toledo.
As Principal, Ms. Scherer will be responsible for the day-to-day operations and academic programs of the Main School, including implementation and assessment of curriculum and monitoring student achievement. She will also oversee intervention services and enrichment programs. The Principal will provide support and mentoring to teachers and be responsible for the supervision of Main School faculty and staff.
Ms. Wolfer has served as St. Ursula Villa Director of Early Childhood for the last six years and will continue in that role as part of the Academic Leadership Team. She taught in St. Ursula Villa's Kindergarten and sixth grades for nine years prior becoming Director of Early Childhood and has a deep passion and commitment to the Villa.
As Director of Early Childhood, Ms. Wolfer will be responsible for the day-to-day operations of the Manor House, including oversight of the academic programs, intervention services, enrichment programs, licensure requirements, and faculty mentoring. In addition to these duties, the Director of Early Childhood will also oversee the aftercare and summer camp programs.
The President, Principal, and Director of Early Childhood will work together to deliver an outstanding educational experience rooted in the Ursuline tradition and continue to foster the Villa Values of Education, Faith, and Community.