 St. Ursula Villa Names Interim President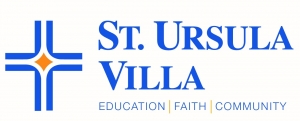 St. Ursula Villa's Board of Trustees is pleased to announce the selection of Ms. Jody Sedler to serve as Interim President of the school. Ms. Sedler will work collaboratively with Mr. Kent Halaby for the remainder of this school year to ensure a smooth transition. She will assume the interim president position effective July 1, 2022, joining Principal Julie Scherer and Director of Early Childhood Lisa Wolfer in leading the school for the 2022-23 school year.
Jody is a trusted and well-respected member of the St. Ursula Villa community. She brings more than 30 years of academic experience and institutional knowledge to this role and holds a Master of Art in Teaching and a Secondary Education Teaching License in Mathematics. Serving on the Villa faculty in the math department for 11 years, she has expertise in elementary academics, curriculum, and child development. As former Chair of the Villa Board of Trustees and member of the Finance Committee, Jody has a strong understanding of school finances and operations. She has also participated in board governance conferences with the National Association of Independent Schools and Independent School Management.
Jody's leadership role during the recent transition of school sponsorship from the Ursulines of Cincinnati to the Archdiocese of Cincinnati was instrumental in fostering strong relationships with both organizations and setting the stage for our future continuing in the Ursuline tradition. Her long history with St. Ursula Villa and professional experience as a teacher will allow her to acclimate quickly, allowing the Board of Trustees time to conduct a thorough search for a permanent President.
St. Ursula Villa welcomes Ms. Sedler and anticipates a strong and successful 2022-23 school year.