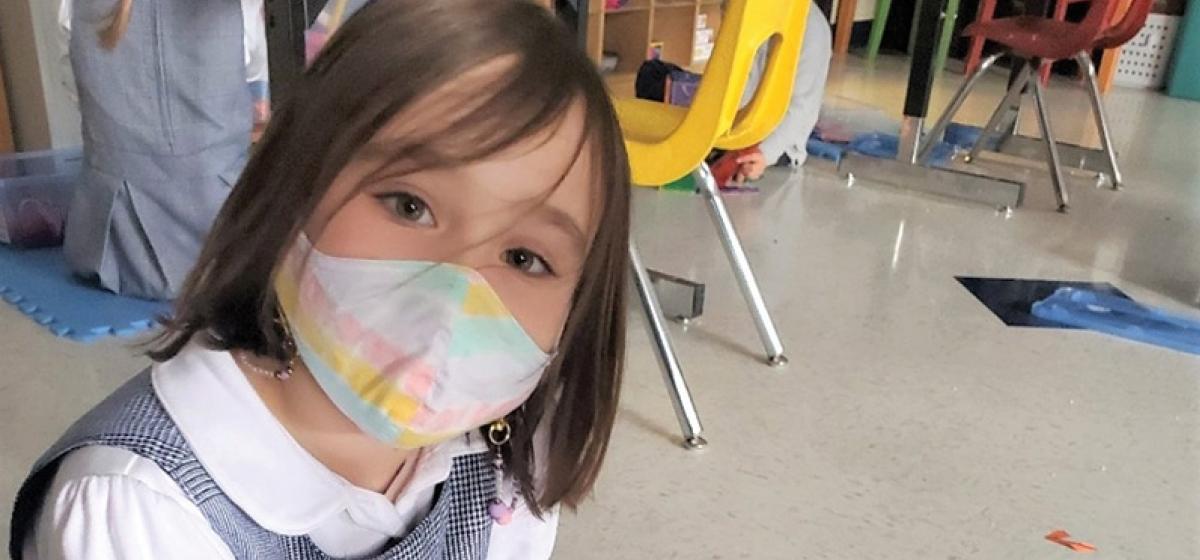 The Best Private Elementary School in Cincinnati
St. Ursula Villa is one of the best private elementary schools in Cincinnati. With a strong focus on nurturing the whole person in addition to academic success, we have positioned ourselves as a leading school for educating the next generation. From highly qualified, experienced teachers to small class sizes for one-on-one attention, our private elementary school raises educational bar. In fact, we've been given an A rating from Niche, an independent school rating group that connects students with the right schools for them.
What makes the best private elementary school in Cincinnati?
Small class sizes.
We intentionally keep our class sizes small. . The one-on-one attention our educators can provide elevates our students' engagement in class, leading to a more impactful learning experience. Students are free to ask questions, go at their own pace, and fully grasp the concepts at hand with the help of their teachers.
Compassionate, driven teachers.
Our teachers are known for their kind and nurturing attitudes, subject mastery, and passion for educating. You can be sure that your student will be surrounded by positive adult role models to help fostera love of learning.
A strong community.
Peer relationships are some of the most important in a child's life. At St. Ursula Villa, they participate in student-centered extracurricular activities to help them find their passions and create strong bonds with each other. From sports and Student Council to various artistic and academic clubs, we have options for every student interest.
A focus on service.
Community outreach is a top priority at St. Ursula Villa as part of our Christian service to others. Students in 7th and 8th grade complete a required number of service hours as part of the Junior High program, and students in grades K-6 can participate in an optional service program. We believe that nurturing the whole person includes instilling in them a drive to make their communities a better place.
About St. Ursula Villa
At St. Ursula Villa, our focus on academic and personal excellence positions us as one of the top private elementary schools in Cincinnati. We nurture talent, teach service to others, and set high academic expectations to develop a strong work ethic. To learn more about our private elementary school, contact us for more information.