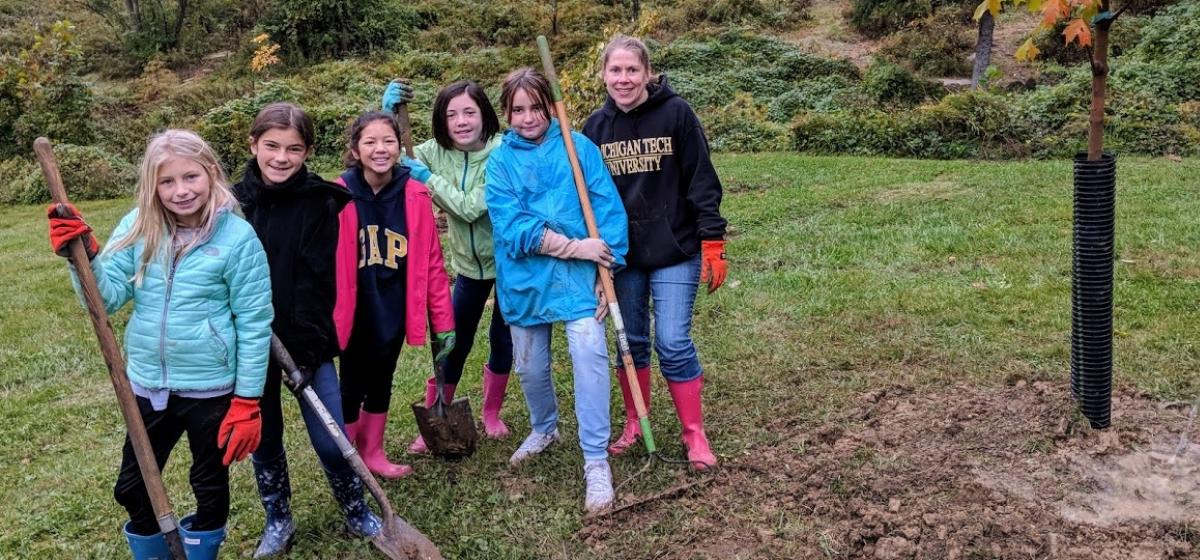 The Villa Receives Mini-Grant from Taking Root
St. Ursula Villa is proud to have received a 2018 mini-grant from Taking Root to plant twenty trees on our urban hillside Mount Lookout campus, and to purchase soil conditioner and mulch. This mini-grant follows 2016 and 2017 grants which, combined, enabled our school community to plant 115 trees on our hillside nature trails. This project will help reforest our urban neighborhood property and to conduct Outdoor Education classes for our students in preschool – 6th grade. St. Ursula Villa Scouts and volunteers helped plant the trees for the Villa community to enjoy.
Taking Root is a collaborative, broad-based campaign to address the current historic loss of our region's tree canopy by planting trees, better managing our local forests, promoting the many benefits of healthy trees, and fostering a sense of stewardship among individuals and communities. Its mission is to inspire and empower all to conserve and improve our region's unique and threatened tree canopy with a goal to plant 2 million trees by 2020 -- a tree for everyone in Greater Cincinnati.
Learn more about Taking Root here.