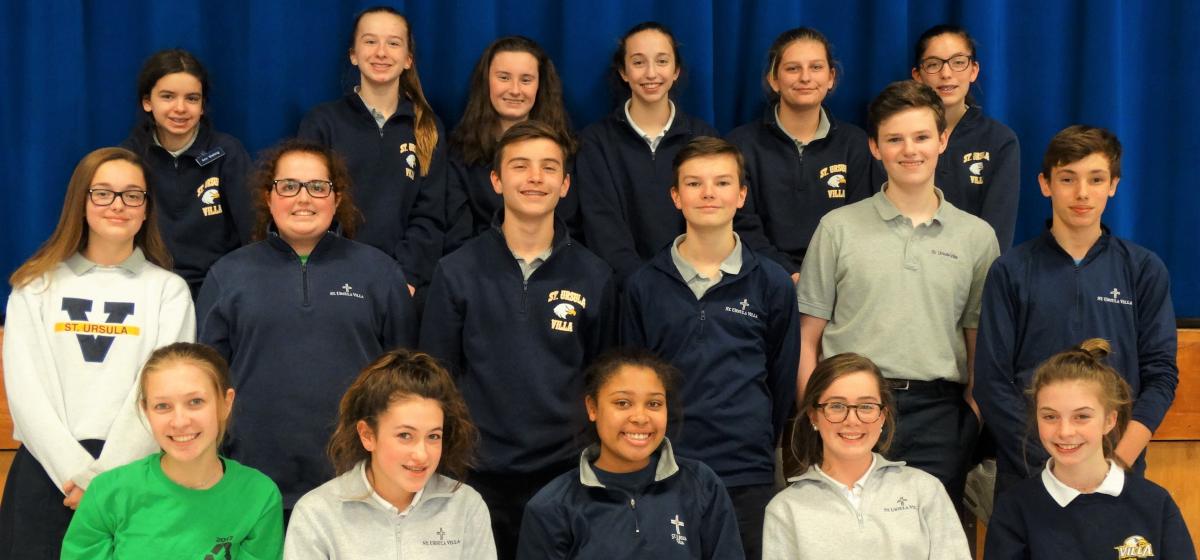 Villa 8th Graders Earn Scholarships
St. Ursula Villa's Class of 2018 has amassed more than $477,00 in high school merit scholarship offers to 41% of the class. These scholarships from various Cincinnati-area schools are based on Villa 8th graders' impressive high school entrance exams and academic records. Additionally, 100% of the class was accepted into their first-choice high school. Successful transition and placement into competitive high schools is a hallmark of St. Ursula Villa's Junior High program which emphasizes study skills, time management, independence, and student leadership.
We congratulation these students (front, left to right): Izzy McGarvey, Anna Iacobucci, Symone Conley, Mary Bingaman, Audrey Kirwin. Center: Lulu Murphy, Shea Chamberlain, Harry Albach, Joe Scullin, Danny O'Grady, Roman Kindt. Rear: Ann Welling, Kelsey Horst, Claire Coleman, Claire Ratkey, Sydney Gardner, and Karalee Broderick.