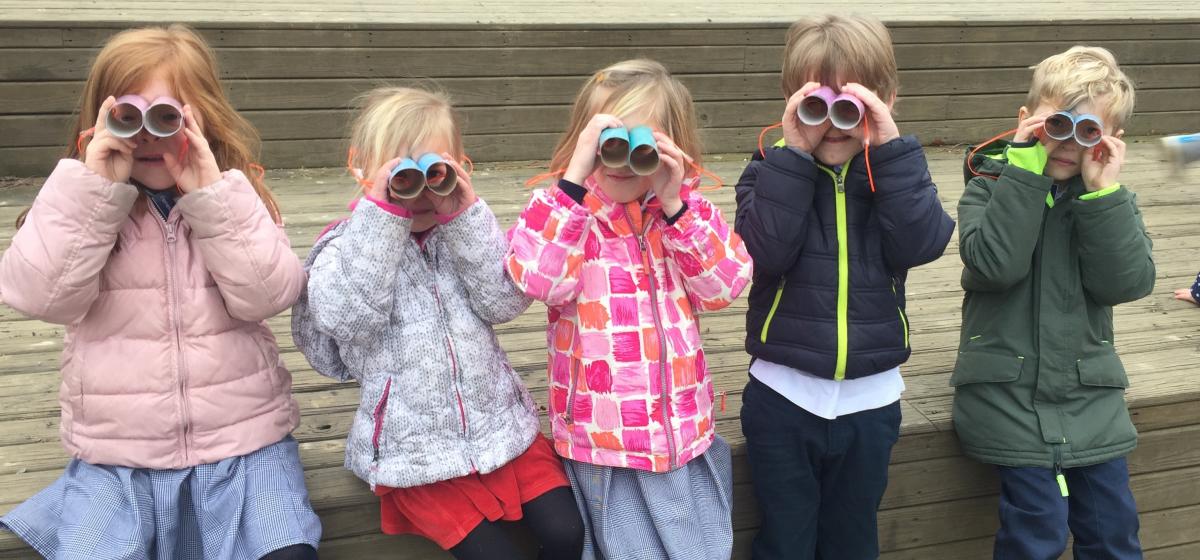 Outdoor Education Program
St. Ursula Villa's Outdoor Education enrichment program takes advantage of our large, beautiful campus featuring wooded hilsides, water sources, and abundant plant and animal life. Led by Ms. Jacquie Berting, Outdoor Education Coordinator, Villa students in preschool through 6th grade:
Participate in direct, hands-on outdoor learning and discovery to cultivate curiosity, nurture environmental stewardship, and foster physical activity
Engage with our Outdoor Education Coordinator in active, guided observation and activities using newly-installed nature trails, kiosks, and maps
Experience lessons such as map reading and orientation, testing water quality, assessing seasonal changes in plants and animals, managing water erosion, gauging preservation effectiveness, and strengthening creative and descriptive writing
Develop collaboration skills, physical independence, and deepened awareness of St. Ursula Villa's historic property
Some recent Outdoor Education activities:
Preschool - Kindergarten

: trail safety; introduction to our ecosystem; themed walks for color, letter of the day; signs of seasons

Grades 1 - 3

: identifying trees and plants; seasonal changes in nature; animal and plant adaptations; classificiation of animals

Grades 4 - 6

: exploring ecosystems; journaling and developing observation skills; properties of soil; applying the Scientific Method
St. Ursula Villa is proud to announce that we have received a 2018 grant from the "Taking Root" Tree Fund to plant twenty trees on our urban hillside campus. A group of parents and students enjoyed placing the trees throughout campus in the fall. These trees are in addition to our planting of forty 5-gallon trees in 2017 and seventy five trees in 2016, all to improve the canapy cover on our hillside Nature Trails, thanks to Taking Root's funding over the years. This initiative is part of a project to clear honeysuckle and wild grapevine, reforest our property, and conduct Outdoor Education classes for preschool - 6th grade students.