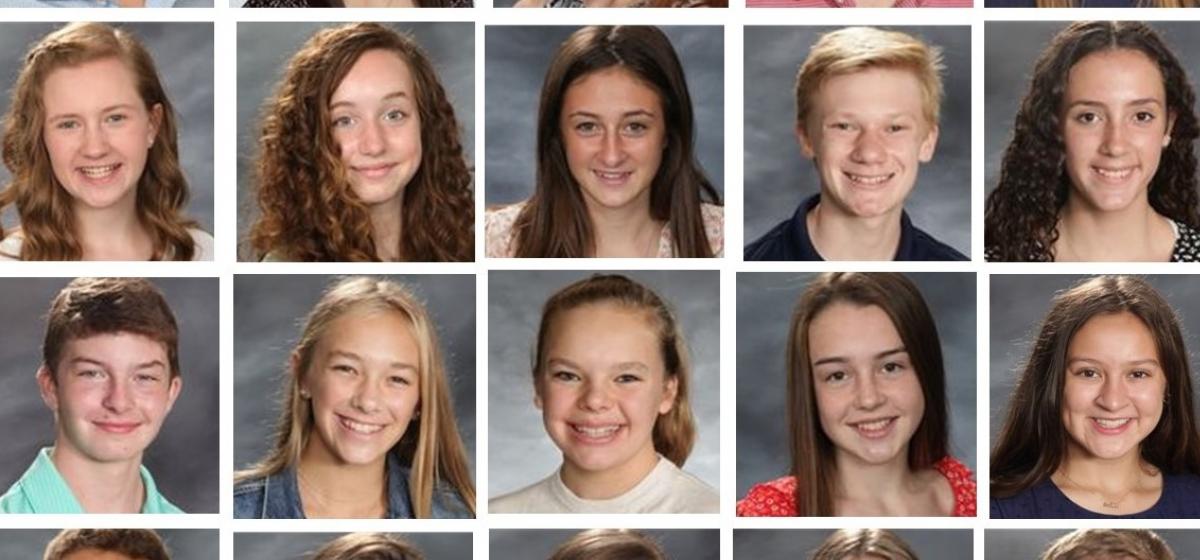 Villa 8th Graders Earn High School Scholarships and Acceptance
St. Ursula Villa's Class of 2021 has amassed more than $900,000 in high school merit scholarship offers to 69% of the 8th grade class. Valued over four years, these high school scholarships from ten Cincinnati-area schools are based on student standardized test scores, grades, teacher recommendations, demonstrated leadership, or application essays with many Villa 8th graders receiving scholarship offers from multiple schools. Additionally, 100% of the Class of 2021 were accepted into their first-choice school. Successful transition and placement into competitive high schools is the hallmark of St. Ursula Villa's Junior High program which emphasizes study skills, time management, independence, and student leadership.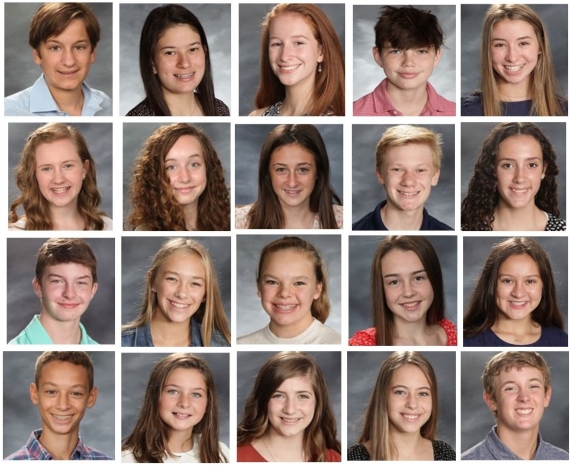 Scholarship recipients are (left to right): Johnathan Breazeale (Anderson), Alina Butcher (Hyde Park), Lowry Cavanaugh (Anderson), Colin Chimento (Anderson), Caroline Ferris (Anderson), Caitlyn Frodge (Ft. Wright), Molly Heffernan (Anderson), Mia Iacobucci (Hyde Park), Alex Jarczyk (Hyde Park), Nia Jones (Hyde Park), Quinn Krieder (East Walnut Hills), Maggie Marburger (Hyde Park), Megan Marburger (Hyde Park), Mia Nienaber (Batavia), Christine O'Donnell (Anderson), Brendan Oeder (Hyde Park), Maddie Rueve (Hyde Park), Ellie Sebens (Blue Ash), Katie Stevens (Anderson), Joey Watts (Hyde Park).